Can pro is the most popular and one of my favourite tools.
Canva is one of the most helpful tools. That is available to bloggers, digital marketers, and content creators. If you work in digital marketing and design or run a business, you may already be familiar with Canva.
It is a drag-and-drop design tool that allows you to create almost any style of graphic material.
You can try Canva's free version also. For creating outstanding graphic designs easily and quickly for anyone to design.
Canva Pro is one of my favourite design tools that I use the most. Suppose you haven't used Canva Pro for business. Then, you should read this in-depth review to see what you've been missing out on.
In recent years, the importance of visual content is grown. Every brand needs business cards, banners, posters, social media, email templates, and logos.
The usefulness of visual content has started growing more on social media platforms.
To engage with their audience on social media, over 80% of marketers use visual content. And 32% of marketers say images are the most important type of content they create. (Venngage)
Images are more impactful, informative, and appealing. And that is why images are the most effective content your brand can create.
That's when Canva Pro works best. It can help create any visual image for your company or marketing strategy.
Although Canva's free tier has a lot to offer, Canva Pro has several incredible benefits features for bloggers, and social media marketers. And also, for other content creators.
All those features have the power that can save you hundreds, if not thousands, of hours every month.
I haven't seen any other tool that I use that can offer so much, at a low price or even for free.
Suppose you don't know about Canva Pro. Or already using the free version of Canva. Then, you should need to know about the best online tool for creating a design.
But you're wondering if paying for Canva Pro is worth it or if you should continue with the free plan and save money. So be sure you read to the conclusion of our Canva Pro review.
We'll look at the following in this Canva Pro Review:
Canva Pro Review 2022:
Canva Pro is a freemium design tool that anyone can use to create designs quickly, easily and more efficiently.
Canva is an amazingly user-friendly design tool. That has enabled marketers, brands, bloggers, and other creative professionals.
To make eye-catching visuals with no prior graphic design skills. Whether for an article, websites, marketing campaigns, social media platforms, or any.
What is Canva?
Canva is a leading online graphic design tool. To make it easier to create high-quality images and visual materials.
Millions of individuals use Canva to make social media images, posters, flyers, and Infographics. They are also used to make presentations, covers, and physical branding materials, such as logos, Invitations, brochures, and business cards.
Canva offers three pricing plans for individual users and their needs. The plans are free, pro, and enterprise plans with various features and functionality:
Canva Free: It includes most of the features required to create simple designs.
Canva Pro: The Pro plan includes premium templates. Also, premium stock images, fonts, videos, audio, and graphics.
As users, you can also save transparent PNGs, make custom templates, and you can upload your fonts.
You can schedule social media prepared content on eight platforms.
Canva Enterprise: It includes all the Canva pro features and benefits. The other great features are complete brand control, brand kits, and extensive team collaboration.
They also offer unlimited storage, a 24/7 Enterprise-level support program, and a lot more.
This review article focuses on and explains two main plans, Canva Free vs. Canva Pro.
Canva's most unique feature is its extensive collection of premium templates. You may access thousands of templates from over a hundred different design styles, even with a free subscription.
There are templates for almost every purpose. You might envision, from a personal résumé to an Instagram post for your band's next live event. But, many templates are only available to Pro and Enterprise members.
The majority of Canva templates include some of the following:
What is Canva Pro?
Canva Pro is Canva's premium service that offers more features and premium content. They also offer advanced editing and 100GB storage for images and assets. It is a powerful collaboration tool with in-app integrations. That can turn us into professional designers in minutes.
You may post your pictures, own brand assets, and at the same time can also access millions of other photos. You will also get access to 420,000 plus free pro templates, pictures, and illustrations.
Canva Pro is available for free for non-profit organizations. Canva for Education is now accessible for K12 teachers and their students. Teachers can join up before bringing their students onboard.
Only provide your teacher with the link Canva for education signup. Once they've gotten verified, they'll be able to bring your entire class on board!
Canva is a graphic design application that allows you to collaborate and craft design. They also allow you to edit photos and visuals of any type and dimension you want.
It features a lot of templates and an extensive library of stock images, vectors, and icons. Also, you can use graphics and pictures to create any form of visual content.
Canva provides all in one place such as social media posts, videos, presentations, and flyers. It also provides posters, cards, certificates, resumes, book covers, wallpaper, and blog banners.
You'll also make presentation graphics, letterhead, magazine covers, and CD covers. As well as brochures, postcards, and many other designs are available.
They have categorized all these design categories based on how you want Canva to work.
You'll find the categories like marketing, Education, and office. As well as product print, and more that you can choose from and relevant designs.
You can customize the design you already have created. You'll find the best match templates and designs that can make your work much easier and faster.
Canva Free Version vs Canva Pro
I have listed both plans and compared Canva Free vs. Canva Pro Plan.
Canva Free Version
The free plan of Canva is an excellent decision for you if you are a newbie and regularly use it to make a quick design. And don't mind the limitations that come with it.
Top Pick
Canva Free Version
250,000 plus free templates. You will not have access to premium templates.
There are over 100 different design styles to choose from. You may select from posts, presentations, letters, and other options.
Hundreds of thousands of royalty-free images and graphics (Almost 57,000 graphic elements).
75+ free audio tracks.
Create and use up to 2 free folders with a Canva account.
Only one brand kit with limited resources.
Invite members to join your team.
There are around 1700+ free fonts, but you cannot upload your own.
5GB of cloud storage for assets.
You'll have access to 13000+ videos.
Real-time collaboration and commenting.
Canva Pro Version
You will get everything available in the free plan, plus the following.
The pro version of Canva is ideal if you want access to millions of premium assets. And time-saving tools with improved collaboration functionality.
Top Pick
Canva Pro Version
Access to over 610,000+ premium and free templates to choose from with new designs daily
More than 100 million premium stock photos, videos, audio, and graphics are available.
3000+ premium fonts with the ability to add your fonts
Unlimited folders
Animation Pro (14 different animation effects)
Magic Resize tool instantly resizes any of your designs into any content format.
100GB of cloud storage for assets
You have access to remove background images by using Background Remover.
Up to 100 brand kits with no limitations for your brand colours, logos, and fonts
You can create and invite team members through email.
Edit and save design templates for your team to use
You can schedule your social media content on eight different platforms.
And lot more
So, all these and more they included in the Canva Pro plan.
Canva Pro Unique Features and Tools
Canva Pro provides a helpful set of tools to manage your design, and branding. And marketing campaign-related tasks. There are many valuable features, but here are the eight most useful and best things that you can get:
1. Premium Templates and Assets
Templates are another significant time saving for users who use Canva daily. They give you a strong foundation for your designs and make it easy to produce designs on Canva.
You'll have access to almost all the events templates. The templates from social media posts to brochures and flyers. Thousands of premium templates will be helpful when starting your design work from scratch.
Yet, the templates are also available with the free version of the Canva. But the Canva Pro version has so many more premium templates to create a design in a minute with fewer efforts.
Canva Pro membership also gives access to a wide range of assets that you can use to enhance your designs. It offers over 100 million pictures and many stickers, fonts, and animations.
The significant difference is more than 2.5 million free videos and over 25k free audio to choose from. A Pro account will also help you find the relevant assets you need when using the search option. If you search for a specific topic or word, you will get valuable results.
2. Unlimited Photos & Videos
Canva Pro provides you access to an extensive media library. It makes it easy to create fresh and unique images. You won't have to worry about copyright in your promotional materials. Since your chosen images are already licensed for usage.
You have free access to more than 100 million premium images, videos, audio, and graphics.
That's a significant benefit.
So once you subscribe to Canva Pro, you won't need premium stock photos and video membership.
3. Brand Kit: It Provides Consistency Across All Designs
To create an impression of brand representation, Canva Pro has a fantastic tool. The tool name is Brand Kit. It might be helpful to use the tool to make images and videos for a particular client.
Canva allows you to bring your brand concept to life by adding colours, fonts, and personal touch. So, Canva makes it simple to add or develop your brand kit. And thus create a consistent appearance across all your creations.
Regardless of the size of your company, Canva provides you with the ability to keep your brand on top.
The logos you add to the Brand Kit are also available through the left-hand menu's Logos tab. All this is very helpful if you work as a team, and then all your designs will fit the same form.
4. Create and Invite Team Members

Canva's Collaborative tool helps you to work together in a team. Canva brings your team together, no matter whether all are from the exact location. Or spread across the globe.
It is effortless for everyone to work on the same design and actively engage in real-time by offering comment threads or feedback.
Additionally, well-designed documents and graphics enable everyone to perform their quality work collaboratively.
You can create anything you want for your business all in one place. For internal communications like presentations, Invoices, certification. Or any kind of professional marketing things like social media posts, reports, Infographics.
What is more?
You can use Brand Kit to ensure consistency across all documents and designs by pre-setting your logos, fonts, and colours. Communicate seamlessly from any location or time zone. And it can work collaboratively to produce your most outstanding work effectively.
5. Magic Resize: Resize Your Design in Different Sizes
As you start working on a new design in Canva, you often select your desired design type & style you need. Like an Instagram Post, poster, YouTube video, and so on. The type of design you choose determines the dimensions of the workspace.
In the free version of Canva, once you choose your design type and start making it, you're probably tied to that size.
If you decide and want to make the post for Facebook rather than Instagram, it means. You can't switch with the same designed post. That means you'll have to start from scratch or copy from one design to another.
Yet, the Canva Pro version provides the Magic Resize tool to use. You can copy your design in different sizes quickly.
You may only need to realign some elements within these copies to make them look good. But the primary layout would remain the same.
It is a huge time saver if you plan to share the same post on different social platforms.
You can use the Magic Resize tool the same way to create many things. You can create anything for branding, presentations, website header, and letterheads.
6. Canva Instant Animation Tool: Instant Animation of Images
You can conveniently add instant animation to your social posts, and presentations. Or anything else you'd like to make a significant visual effect with Canva Pro. Click once to animation, then save it as a GIF or video.
When you add animation to your design, it takes you to a whole new level. So, the animation is the ultimate solution to impress your clients with a lively presentation. Or make your design stand out from the competition.
You will have access to 14 premium animation effects. You can add and use this animation to various elements of your design.
7. Schedule Your Design directly on Social Media from Canva
Canva Pro application's best attributes and unique feature is designed for social media platforms. Such as Facebook, Instagram, Pinterest, Twitter, LinkedIn, and many others. So, it means that the software allows you to post your social content to these platforms. That you can already use in the free version.
Then what's the Pro version offers you, right?
The Canva Pro account allows you to schedule all these posts. And it elevates your social media strategy to new heights.
Additionally, the Canva Content Planner allows you to plan out and identify any gaps in your publishing schedule.
The Canva content planner does not cover all platforms and Instagram. You'll need to use a third-party app. That allows you to schedule posts across various platforms for it as well.
8. Canva's Background Remover Tool: Create Transparent Image Background

Canva background remover tool helps you to create a transparent image. Then, you can use your design anyplace by downloading and creating images along with transparent backgrounds.
The tool will create a consistent look and feel across all your designs. Irrespective of the background on which you set your image.
Choose PNG in Canva Pro, then choose with the transparent background option. And then export it.
You can now use your design anywhere over various images. And you can use it for branding on all your social media posts, business, educational, or even on a t-shirt and mug.
Extract the best element of a picture or logo, or replace the background with something new. As PNGs are transparent. So, you could combine different layers or layout photos with other image elements.
You can also design excellent logos that look stunning in every format and place. Create your images that are best suited for branding and product showcase.
Is Canva Pro Worth It for You?
We've considered a more practical approach in this article. And evaluated Canva Pro with its free version and other alternatives.
But, the final choice to subscribe to Canva Pro will, after all, be primarily be based on your individual needs:
Here's what we've found so far in this:
If none of the above helps you decide, the best approach is to try it for yourself. There's no chance of losing money when you determine that it's not worth the time and effort.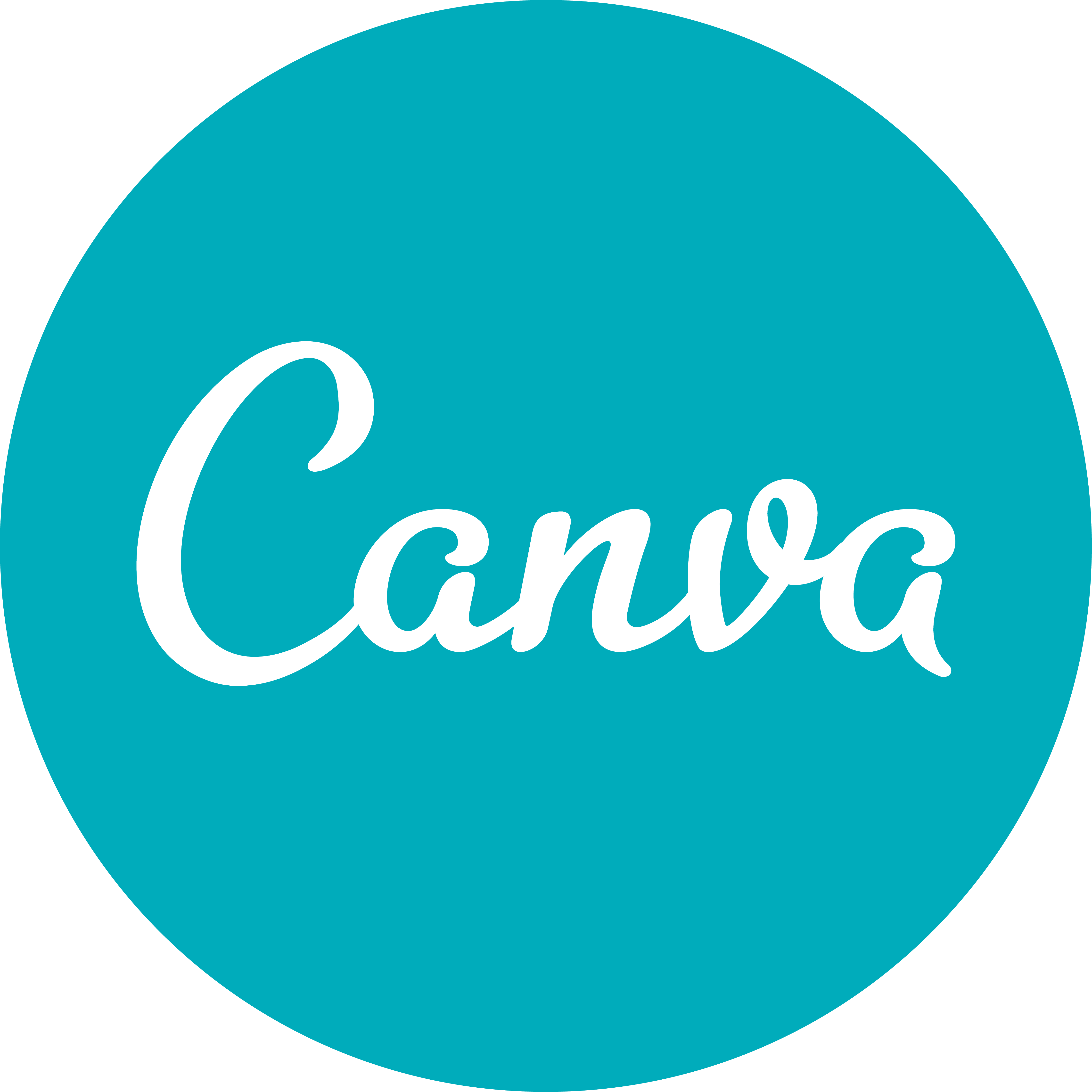 Try Canva Pro Today
Canva Pro is the best and #1 designing tool that offers premium templates, stock images, fonts, videos, audio, graphics, and a lot more.
Try Canva Pro for 30 days for free.
Premium Templates
Unlimited folders
Magic Resize tool
100GB of cloud storage
Brand kits
Invite team members
$12.99/m
now $9.99/m
Save $36/year
Canva Pro Pricing Plan
Canva Pricing
Canva, as earlier said, is a free application. Canva is free to use, but you don't have all the premium features and tools access that Canva Pro offers.
With Canva's free version, you can get some of the valuable features of Canva Pro with limitations. Without having to pay the total monthly or yearly price.
Canva free plan will offer you 250,000+ free templates, and 100+ design types for your social media post. And for business use. There are thousands of free photos and graphics, which you can use for your website and marketing needs.
It has a limited up to 5 GB of storage. You can invite and collaborate with your team, share and get comments in real-time.
It is good to start with the free plan if you have fewer designs and working with a single social media channel.
Canva Pro Pricing
Canva Pro is available for free for the first 30 days. Then, it's $12.95 per month for monthly billing and $9.95/month or $119.40 every year for an annual subscription.
I recommend you try the free version of Canva before getting the benefit of the 30-day free trial of the Canva Pro plan.
That way, you can check what you get with the free Canva. And then take your final decision on whether the features that come with Canva Pro are worth the $119.40 every year. That, you'll be paying.
Note: There will be a 30-day free trial that needs you to provide your credit card information. But they will not charge until the free month ends.
You will access over 610,000+ premium and free templates. 100+ million premium stock images, audio, video, and graphics. Almost all the photos you will have to pay for in the free version are available and free for Canva Pro users.
You'll also get full access and control on Canva Pro's Brand Kit Pro, and Background Removal. Also, Magic Resize, Transparent Images, Content Planner, Animator Pro, and many more tools.
Canva Pro's value is dependent on how you want to use the graphic and design tools.
When you buy the yearly plan of the Canva Pro subscription, you save 23% over the monthly plan.
When you choose Canva Pro's yearly plan, you save 23% over the monthly plan.
Canva Pro will have the same features as the monthly and yearly plans. Yet, the prices are different.
Canva Enterprise Pricing
Canva also offers the Enterprise plan, which costs $30 per month. It doesn't have pricing, but a team of more than 30 people can join. And that is most likely an appropriate option for companies and businesses with prominent marketing members in the team.
With the Canva Enterprise account, you'll get all the Canva Pro features and tools access. You'll get unlimited storage, unlimited folders, 500 brand kits, and 24/7 enterprise-level support.
The Pro plan is suitable for most people, but if you run a business, you should consider the Business plan. If you need to work in Canva with a team of more than 10 individuals, the Canva Enterprise plan is for you.
In conclusion, the Pro plan is suitable for individual or small business owners. In comparison, the Enterprise plan is appropriate for bigger teams. That needs advanced functionality and collaboration controls.
Is Canva Pro Free?
If you are a teacher, student, or non-profit organization, you can access Canva Pro for free. You choose the right plan and apply.
They are committed and offer a unique educational program for students and teachers for all K12 educators. It includes all the premium features you'd expect, like millions of images, fonts, graphics, animations, videos, and templates.
Thus, a dedicated classroom space. You can invite students and teachers to share, check, and manage your work within the space.
As a non-profit organization, you can apply and get Canva Pro's premium features for up to 10 members for free.
Canva Pro Lifetime Subscription Offer
You might be interested if Canva Pro offers a Lifetime Membership that allows you to pay a one-time fee. And have unlimited access forever.
Canva Pro does not provide a lifetime membership. It is a scam if you stumble across a website that claims to offer Canva Pro lifetime plans.
Canva does offer a lifetime plan for its free version, that you can join here: Free Canva Lifetime Plan
Canva Pros and Cons
Here are the major pros and cons you will find if you use Canva.
Canva Pros
The free version is available and free for students, teachers, and non-profit organizations.
Quick and easy-to-use tool.
Clean, modern, and user-friendly Interface.
Many purpose and time-saving tools.
Support integration with other platforms and third-party apps.
The in-built library consists of millions of pre-designed free and premium templates, and graphics.
Access to millions of premium assets. Like stock photos, audio, videos, icons, shapes, backgrounds, and many more.
They have a Collaborative tool. You can create a team and share templates, designs, and folders. And can also work together on designs in real-time.
Invite members to your team and real-time comment
With Magic Resize Pro, you can design once and publish anywhere.
Cloud Storage facility for all your images, videos, and all other brand assets
Instant remove backgrounds using the background remover tool.
Create and publish the design on many social media platforms
Content Planner to publish content on social media platforms.
Brand Kit effortlessly keeps your team on a brand.
Canva Animations Pro allows you to bring your ideas to life and grab attention.
Access to more than 3000+ premium fonts
Amazing pricing plan
Canva Cons
Poor search results
Customer support is still not considerable
The most valuable images are premium
The best tools and features need a subscription
No offline feature
Folder organization is effective
The transparent image feature isn't available with a free version
Canva Alternatives in 2022
Here are some Canva alternatives in 2021 and 2022.
Our Final Verdict on Canva Pro
Canva makes it incredibly simple to make quality designs for your project. And you can do it in just a few minutes if you don't have any graphic design skills.
The tool's drag-and-drop feature allows users to create designs quickly and easily. As a result, this tool is beneficial for not particularly artistic individuals.
Whether you're an entrepreneur, digital marketer, designer, blogger, or writer. Or If you are a teacher, student, or small business. That works with design and graphics. In that case, you should need to try Canva Pro right away.
Canva Pro Review 2021
🥰 Functionality &

Performance
So, after reading this review, I'll suggest that you decide on your own whether or not you want to use this platform. Best wishes for your future.
I would recommend it for small businesses and individuals. That has started and grown, and I can't afford a designer. But want their design to work easily and quickly.
It is also most helpful and recommended for large enterprises and big companies. The team with more marketing members. That is looking for a collaborative tool and working on many social media platforms.
To sum up, trying Canva Pro for yourself is the best way to decide. Whether it is the right choice for you, why not try it now for free for 30 days?
We tried to explain all the necessary information. Also, tried to cover everything about Canva and its works through this article.
I hope you find it useful!
Let me know by leaving a comment below right away. What are you going to use, Canva free or Canva Pro? I'd love to hear what you've decided in the comments section of this post.
Common Canva FAQs
What is Canva Pro?
Canva Pro is the paid tool and premium plan of Canva. It offers millions of premium assets consisting of images, templates, and graphics. It also offers unlimited storage, and folders with many advanced features and tools. It has also offered collaborative functionality and far more.
Can I use Canva Pro on my own?
Sure! Canva Pro is ideal for individuals or small groups. You can increase productivity and take Canva to the next level with time-saving tools. Regardless of the size of your workforce.
With Magic Resize, you can keep your brand logo, colours, and fonts. At the same time, you are cropping and resizing your design. You may also keep your company logo, colours, and fonts by organizing your images into folders.
How much does it cost to buy Canva Pro?
You can subscribe to Canva Pro for only $12.99/month for monthly billing for up to 5 members. And $9.95/month or $119.40 yearly if you paid for an annual subscription. You and your team will get access to everything Canva Pro has to offer.
Can I cancel my Canva Pro membership account?
Yes, you have the option to cancel your Canva Pro membership at any moment.
Can you use Canva for business purposes?
Yes, all the media on Canva is free to use for commercial and non-profit purposes.
Can I cancel my Canva Pro free trial?
If you feel that Canva Pro is not for you, you can cancel your free trial at any time. And they will not charge after your trial expires. But, please ensure that you stop your free trial before it expires.