If you are looking for an honest review on SurveySparrow, you've come to the right place.
Businesses use several types of surveys to create new value, check results, and get business insights.
Most individuals dislike reading and completing lengthy, time-consuming surveys for many different reasons. They fill them up without any consideration.
That sometimes produces inaccurate results.
It's exciting and easy using SurveySparrow since the surveys are conducted engagingly.
We'll look at the following in this Survey Sparrow Review;
SurveySparrow Review 2022:
What is SurveySparrow?
SurveySparrow is an end-to-end omnichannel experience management platform. It offers NPS, an Offline survey tool, Chat, Classic, and 360° Surveys for Customer Experience and Employee Experience.
It's a web-based online survey application. It allows users to create, publish, promote, collect, and analyze customer feedback across many channels. Surveys created using this tool are more engaging. That keeps the great option to consider and improves survey completion rates.
It helps companies and individuals in collecting information from their targeted audiences. This enterprise survey software also has a conversational interface. That helps to design interactive and chat-like surveys.
The application has convenient sharing features across the Web, mobile, and social media. You can also share via QR code, offline, and email. It allows users to collect feedback from their audience.
The platform enables users to design engaging and mobile-responsive surveys with a 40% higher response rate.
SurveySparrow Overview Details:
Key Features of SurveySparrow
SurveySparrow offers an end-to-end conversational experience management platform. That's useful for Individuals and enterprises with advanced tools to get results.
SurveySparrow provides several unique features for you including as follows:
Smart Surveys
Smart surveys are on-demand, intuitive, and preferred survey forms in the SurveySparrow app.
You can design specific surveys and to the point. As a result, your responders will only answer questions relevant to them. You may use the intelligent surveys feature to specify requirements. That needs to be satisfied over a particular question.
For example, while paying for products or services. They have provided credit card details if a responder selects 'Online Payment. They will not be available to people who did not choose that option.
You may also lead responders to other pages based on their responses.
More functionalities include:
Create Conversational Surveys
Create an informal survey that gives 40 percent higher response rates. They have an Intuitive builder and a vast template library where you can choose the colour, style, design, and template theme that suits your survey the most.
It helps you create intelligent, personalized, and professional surveys in minutes. You can also create surveys using images, gifs, emoticons, videos, and many more. To make it engaging and impactful.
They offer various types of surveys like chat surveys, and conversational forms surveys. They also offer NPS, offline, and 360 feedback surveys that you can use inside your organizations and your targeted audience.
White-label Surveys
Every business must maintain consistent branding. When you create surveys with SurveySparrow, you can keep your brand identity.
The white label survey feature is a blank canvas. You set your tone. You may also host and promote your surveys on your brand's domain.
According to SurveySparrow user feedback, it's a great way to interact with people. It is because individuals familiar with your brand can identify your surveys.
To get ahead, you can also use the custom CSS tool.
You can refine the photos, fonts, labels, icons, and other elements. You can also customize the SurveySparrow templates. But, the choices for customization are very limited.
Data Security
It's fair to be worried about the security of the data obtained through your surveys. The SurveySparrow software has extensive security features. Thus you can set your mind at ease. They collect data securely using encrypted online surveys.
You can secure your surveys with SSL. It creates secure connections and protects your custom domain URL with 'HTTPS over the internet. You can also connect your online surveys using password protection. And it enables their Single Sign-On (SSO) for your organization.
You may also track the IP addresses used to track respondents and avoid spamming. You will get all the information in your survey reports 'Responses' section.
SurveySparrow's experience management platform also has GDPR compliant feature.
More data security features include:
Audience Management
Audience management can manage your audience both inside and outside of your organization. You can create many sub-accounts and manage different teams within your company. And it will be under a single parent account. That way, you can make the payment process easier and centralize billing for all your sub-accounts.
You can also create and manage sub-accounts for your various agency clients.
The competent tool lets you create your custom audience list for your contacts list. You can add any information, such as work title or age, department, and more. You may then organize your contacts in a group and set different filters to sort out responses.
You could also create audience lists to help you manage your SurveySparrow audience.
You may also perform surveys within the organizations.
You can categorize your employees department-wise, such as HR, sales, marketing, and operational management. Then, you can create and share specific surveys for them all.
You'll get other features in the tool areas:
Reports and Analysis
The real-time reporting module is used to analyze data. And to get detailed insights into your surveys in real-time.
Once you have created and sent out your surveys, you can access this module from the dashboard. And view all the data insights & real-time information.
The secure real-time data gathering stores responses as respondents click the 'Submit button. You'll be able to track and analyze the survey responses from the time responders start submitting the survey response.
You can analyze your survey's responses with their advanced filters. You'll be able to sort responses based on different factors, like questions, answers, and types of surveys. Also, with the time, respondent's details, degree of completeness, and many more.
You may also analyze and compare responses in different comparison metrics. And with graph views to analyze patterns, and trends and understand your audience better.
SurveySparrow data collection tools allow you to get survey results. You'll get reports to your email inbox on your desired day, time, and frequency.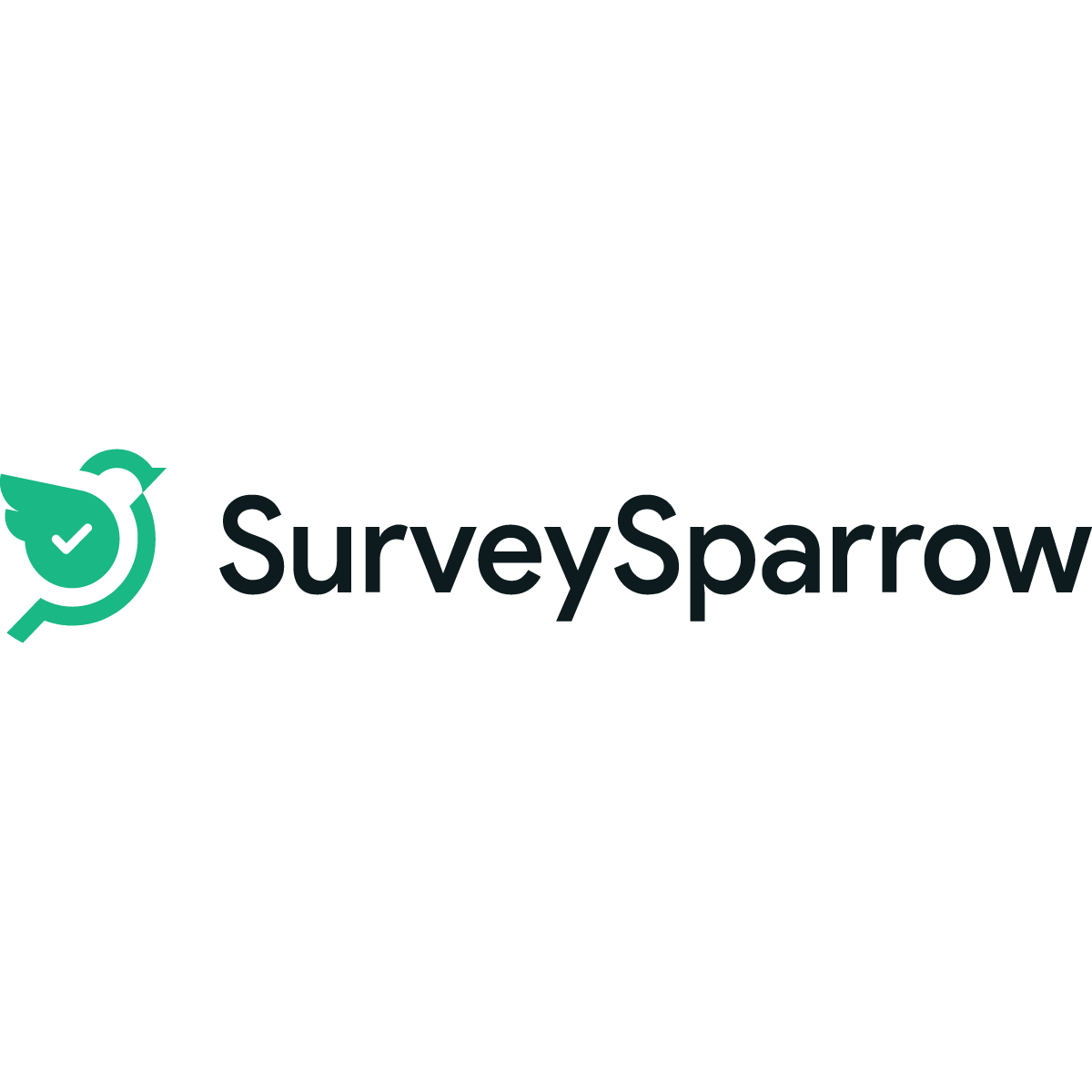 Try SurveySparrow Today
SurveySparrow is an end-to-end omnichannel experience management platform. It offers NPS, an Offline survey tool, Chat, Classic, and 360° Surveys for Customer Experience and Employee Experience.
Try SurveySparrow for 14 days for free.
Smart Surveys
Conversational forms
Data Security
Audience Management
Apps & Integration
Offline Surveys
Offline Surveys
Some businesses have a common problem in collecting responses. At the same time, they are collecting survey responses from those remote locations. But that remote areas have no access to the internet.
Fortunately, SurveySparrow offline surveys come to the aid!
The platform also includes an offline survey app feature to capture offline data quickly.
NPS Survey
For any business, it is a must to get regular feedback from their customer. And improve their service or product quality. SurveySparrow is the best NPS survey platform. It helps your business grow and get continuous feedback.
You can understand your customer sentiments and insights data analytics using the NPS software. It helps you drive your business smoothly and effectively. And it also helps you increase your sales and revenue.
The NPS survey platform has many built-in features that make it robust. You can create dynamic lists and organize your respondents based on different criteria. You can able to understand in detail customer persona and take follow-ups.
It interacts with your audience and sends them follow-up emails and open-ended questions.
Automate your net promoter score surveys on your preferred day, time, and frequency. It makes it easy and comfortable for you and your customer to embed an NPS survey in your application. Or can share survey emails and SMS to your customer conveniently.
Automation & workflows Management
The all-in-one platform has an option to schedule and automate your surveys. It also manages them effectively with the help of recurring features. It is easy to configure and update without any limit. You can scale and reach any application and conduct your surveys.
The platform integrated seamlessly with all popular apps. And created a workflow using APIs and webhooks to make your process more efficient.
SurveySparrow Integrations
SurveySparrow connects with all popular apps and provides a fast and secure workflow. We have listed some of the most popular options are including:
The platform is not direct integration. You can also connect with those third-party apps using webhooks for those platforms. Webhooks will help you securely send the survey data info to other apps for different use.
But it is a must to note that the SurveySparrow webhooks may not be available on all pricing plans.
Suppose you want to connect the specific apps to get your survey data. And if webhooks are essential to consider. Then, choose a plan that covers the webhooks facility for you.
Additionally, you can improve your user experience. And you can connect with hundreds of apps using SurveySparrow API.
It allows you to integrate with various business applications, such as CRM, Marketing Automation, Helpdesk, and Internal Communication platforms.
SurveySparrow Pros and Cons
Pros
SurveySparrow Free plan is available.
14-days free trial is available for all paid subscriptions. You don't need a credit card.
Simple, clean, and intuitive user interface.
The UX of SurveySparrow software is excellent.
Collected omnichannel feedback and created an omnichannel experience management platform for your business.
Creating and sending surveys is super simple and easy to use.
Build and manage the audience using the Audience Management tool.
Real-time reports and data insights.
NPS surveys with advanced features need to engage your customers and speed up growth.
No learning curve or instructions are necessary while working with survey software.
It has several integrations to help you streamline your workflow.
Easy survey sharing and distribution via email and on social media platforms.
It has a chat and SMS-based automation capability.
Flexible in pricing, most reliable, and cost-effective.
Built-in template library and wide range of themes. That will help you to make your survey intelligent and engaging.
Auto-suggest questions for survey creation.
Connect with popular business apps like CRM, Marketing Automation, Helpdesk, and Internal Communication platforms.
Collects payments from respondents during the survey via payment methods.
You can customize thank you pages and use many thank you pages for surveys.
Customer Support is excellent. Some plan offers a dedicated customer success manager.
Surveys that are mobile-friendly and many devices compatible.
Create informal surveys that give you higher conversions.
Automate and randomize the survey questions and custom scores the answers.
Cons
Webhooks' uses are only possible with enterprise pricing plans.
It would be nice to have more customization choices.
Should need to improve chat customer support.
There is a need for more templates and expanded reporting and exporting.
Custom branding features are available only in higher plans.
SurveySparrow Pricing Plans
SurveySparrow offers pricing plans for four different user types. The users are Personal, Business, NPS, and 360 Assessments.
You can choose the suitable method for your interest and needs. And to create the best experience for your employees and customers.
All plans avail 14-day free trial without a credit card. That way, you can take a benefit and get an idea of which method is the best for you and your business. For Personal, Business, and NPS plans, you have the option of choosing between annual and quarterly goals.
SurveySparrow Personal Plans
They offer three different plans for personal use: Free, Basic, and Premium plan.
SurveySparrow Free
The SurveySparrow free plan does have some limitations, but it's a great way to start. It includes three ongoing survey projects with ten questions allowing each survey you do. The plan has limitations of 100 survey responses and email shares for each month.
It also has classic and chats surveys, notifications, and custom report features. Also, unlimited users, and a lot more.
You can share your active surveys through the link, and QR code. And embed your surveys on many platforms. It supports 1500+ popular application integrations using Zapier.
Suppose you are new and haven't used such a survey software platform for your business. If and want to give it a try, you should indeed consider using it.
It's an excellent option for getting started.
SurveySparrow Basic Plan
If you choose a Yearly plan, it will cost you $19 per month, or $39 per month if you select a Quarterly method for a single user. You will get 500 survey responses and send 1500 email shares every month.
You can also customize your plan. If you want more answers, the final price will increase as you increase the number of responses.
It includes everything in free plan offers and other benefits. Like unlimited survey questions, logic setup, scoring, and up to 10,000 contacts you can use.
You can share your survey on an email response, social media channels, or website URL and embed it in your email.
You can generate custom reports and export them in CSV, PDF, and Excel formats. It has a Google sheet & Facebook integration too.
You can schedule your survey close date from when exactly you have started it. It also supports 500 APIs every day.
SurveySparrow Premium Plan
If you choose a yearly plan, it will cost you $29 per month, or $59 per month if you choose a quarterly schedule for one user. You will get 2,000 survey responses and send 6,000 email shares each month.
It includes everything in the basic plan and other benefits, such as unlimited contacts, expressions, customized email templates, and case management.
You can set up questions & answer automation. Also, randomize the survey questions for your audiences.
You can also set up many thank you pages. Use different variables and files to make your survey intuitive and pixel-perfect for your users.
You can do recurring surveys and support multi-language that you must perform. You can create your workflow to connect with many CRM and other popular apps.
It accepts payments, and webhooks and provides many other features and benefits. That makes your survey perfect and professional.
SurveySparrow Business Plans
SurveySparrow offers three different pricing plans. Business, Enterprise, and Elite plans for the users to choose from based on their business needs.
Business Plan
If you pick a yearly plan, it costs $99 per month, while a quarterly plan costs $199 per month. It is perfectly designed for a small team. It includes all the premium features that help you grow your business significantly.
It includes 2 members to get 10,000 survey responses and share surveys on email up to 30,000 per month.
You can also customize the plan to increase survey response, but the prices may also increase.
It covers almost all the premium features and more features. Like intelligent contact list, white-label, and sentiment analysis. And you can also upload your brand logo, favicons, and custom domain name.
It has a 24/5 Email and chat support for its users and provides 1 free custom SSL certificate.
You can also protect the password of your surveys. And you can integrate with many analytics, CRM, and Email platforms. And create a better workflow to transform survey data on other popular apps.
Survey Sparrow Enterprise Plan
It is most useful and recommended for enterprise companies. The companies that have extensive product and services sales and marketing teams.
It helps Enterprise businesses to interact with their audience. Also, their employees and potential customers through surveys and improve their experience management.
If you grab a yearly plan, it will price you $499 per month or $699 per month when you choose a quarterly schedule.
It's for 50,000 responses every month and 150,000 email shares every month. The price varies depending on the number of survey responses.
You may also customize the responses count while choosing the plan. Or increase it up to 100,000 responses anytime.
It has everything the Business pricing plan provides and can use up to 10 users. Executive dashboard, Survey catalog, webhooks support, SMS, and user management. Also, unlimited contacts and widgets are the main benefits of enterprise plans. They provide a dedicated customer success manager at no extra cost on the support side.
SurveySparrow Elite Plan
Elite plan is a complete custom plan made for large organizations and enterprises. Those organizations are looking for a custom solution. It has everything that the enterprise plan offers, and it is for more than 10 users, team members, or users.
They can get quotes from the team.
The plan's primary benefits include more than 100k survey responses every month. It provides a custom data center, IP Whitelist options, and HIPPA compliance. Also have custom billing and many sub-account managements.
SurveySparrow NPS Plans
Survey Sparrow NPS pricing plans offer 4 different pricing plans for other users. These plans are perfectly designed for startups, small businesses, and large enterprises. The businesses want to use the true power of the Net promoter score (NPS). And want to increase their efficiency.
You can choose either yearly or quarterly subscriptions for all the paid plans.
NPS Free Plan
The plan is entirely free. It is good to start for startups to benefit from their early stage. And want to grow their business and create a brand identity. It allows for up to 100 responses each month. From the below NPS pricing plan image, you can see what it offers in detail.
It includes one user, and you can run one NPS project that allows up to 1000 contacts. And all other features with an Intuitive and informational dashboard.
NPS Basic Plan
If you subscribe to a yearly plan, it will cost you $99/month, or $199/month when you choose a quarterly schedule. It gives 1,000 survey responses every month and 3,000 email shares every month. The cost may vary depending on the number of survey responses.
The plan is most suitable and valuable for small and medium-sized businesses. They want to drive their NPS project and grow aggressively.
It allows 2 users to create and run 3 active NPS projects and manage 10,000 contacts. It has everything the NPS free plan offers. Additionally, it has some key features and benefits.
You can perform advance follow-up questions while setting setup surveys. Also, use widgets, tags, and themes to make your survey smart and engaging. It also allows you to export survey data & results.
NPS Premium Plan
The NPS premium will cost you $299/month yearly or $499/month when you choose a quarterly subscription. It is one of the most popular plans of the SurveySparrow NPS program.
It is widely used and an excellent choice for large brands. Offering enterprise-level features and custom automation to increase your efficiency with less effort.
If you choose this plan, it gives all the features and benefits. That the NPS basic plan provides advanced premium features. It has to offer 10,000 responses in a month and 30,000 email shares every month. And the price may vary depending on the number of survey responses you need.
It is for up to 5 users and allows you to create and run 7 active NPS projects. It covers almost all the benefits that you as an enterprise company are looking for.
They also give a dedicated customer success manager so your team can rest assured.
NPS Enterprise Plan
The NPS Enterprise programs are specifically designed for enterprises that want customized solutions. Contact their sales team for custom pricing based on your business need.
It includes everything the NPS premium plan provides, allowing more than 10 members. You can create unlimited NPS projects and get more than 30,000 survey responses per month.
As a business owner, you can customize your plan and add-on features. Or include more members like more users, who want to increase SMS. Else wants to include offline devices, subaccounts, or connect with more apps via API.
SurveySparrow 360 Assessments
360 assessment is free for everyone unless they perform the detailed subject assessment. And get a detailed report for your subject assessment. You'll get free help and feedback from the approvers and reviewers.
You can choose a plan to make your 360 assessment and performance reviews. The plan that based on your assessment of subject needs. They are charging every year for paid 360 evaluations.
It starts from $79 per subject to less cost once more topics for the performance review. You can also customize the plan with add-ons. Like SMS share, extra users. subaccounts, offline devices, and increase the API limits.
SurveySparrow Alternatives in 2022
Here are some SurveySparrow alternatives in 2021 and 2022 are as follows:
Our Final Verdict on SurveySparrow
SurveySparrow Review 2022
❤️

Feature

s & Data Security
You can create and manage beautiful, interactive surveys. And get a higher completion rate. You can make smart and NPS surveys with premium features. That helps you engage your customers and speed up driving your business growth.
The best part is easy to use, making these platforms the best fit for all users and industries. They also develop a wide range of pricing options for personal and business use.
They designed and offered different pricing plans that fit people with different budgets.
Our review reviews that its intuitive mobile app receives the software a huge thumbs up.
SurveySparrow allows you to publish your surveys through Web, Mobile, and Social. And Email to get a response from your intended audience.
I would recommend SurveySparrow if you want a simple, easy-to-use, and interactive survey software that works. It is also perfect for startups, small to medium businesses, and large enterprises. Who wants the reassurance that they can connect customer experience when required.
Depending on your needs, you may invest with Survey Sparrow or the free version.
It is one of the best survey software investments you can make.
Common SurveySparrow Frequently Asked Questions